Excursions in Paraty
Adventure and adrenaline in Paraty!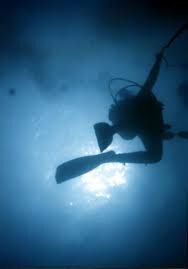 Had enough of the hammock overlooking the beach? 
If you are looking for some thrill in your holidays then hop on the ride for incredible adventures around Paraty: Discover Paraty and the Serra da Bocaina National Park by horse, bike, kayak or even under water with the scuba diving classes and excursions.
A world of natural beauties is waiting for you to explore them. Just choose the excursion that suits you best and embark on a great ride!
Ecotourism in the National Park and around Paraty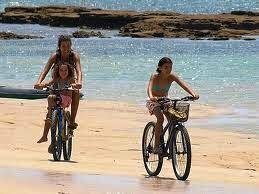 There is much more in Paraty than quaint colonial cobblestone streets and nice cafés: Green lush vegetation and open landscapes are waiting for you! 
If you want to experience the enviromentally preserved areas of Paraty our ecotourism and adventure excursions have everything for those on love life in the open: jeep tours through the Serra da Bocaína National Park, horse riding tours, trekking on the Gold Road and walking trips to isolated beaches through the forest!
Jeep Excursions

Thrill and adventure on a jeep ride through the National Park and its waterfalls! [+ info]

Excursion to Praia do Sono

Reach one of Paraty's best kept secrets: A gorgeous beach amidst lush green forests! [+ info]

Excursion to Trindade

Day excursion to the best beaches in Paraty. Discover Trindade, a fishermen village! [+ info]
Enjoy Paraty and Relax: laid-back excursions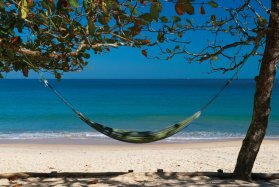 If you need to rest from the streess of urban life then this are the tours you are looking for. Chilled out excursions to relax laying on the beach at the islands of Paraty, diving in crystal clear waters and outlooking the lush landscape of the Costa Verde.
Take a Boat tour and chill out on deck, trips to neighbouring beaches such as the ones in the hippie refuge of Trindade or an afternoon strolls peaking into the secrets of the Historic Centre in a guided City Tour. 
After the tours just call it a day sipping a delicious caipirinha at one of the many quaint cafés of Paraty.
Boat Tours

Explore the beautiful Islands of the Paraty Bay on this incredible Boat Tour! [+ info]

Excursion to Trindade

Day excursion to the best beaches in Paraty. Discover Trindade, a fishermen village! [+ info]

City Tour

The cobblestoned streets of Paraty hide exciting stories and secrets. Take a look! [+ info]
Taste all the Flavours of Paraty, enjoy its Cultural Treasures!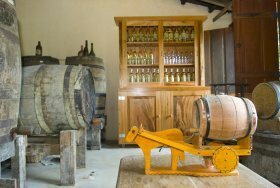 Take a peek into the cultural roots of Paraty and its traditions. Visit authentic fishermen villages, taste local cuisine, dive into local cultural heritage, walk the cobblestoned streets, wander around the Colonial monuments, ruins and churches while hearing their stories from colonial days!
If you like cultural tourism then you should pick from these excursions that will show you why Paraty prides itself on the preservation of local art and popular traditions.
Caiçara Tour

Discover the lively and traditional traits of Paraty on a cultural tour to remember! [+ info]

City Tour

The cobblestoned streets of Paraty hide exciting stories and secrets. Take a look! [+ info]

LOGin Desarrollos