Transfers to Paraty
Paraty Cultural Calendar
Events Calendar

Paraty Events Calendar - Rio de Janeiro, Brazil Find all the information on cultural events, parties, shows, traditional rel [+ info]
Paraty City Tour 
Stroll about the colonial Historic Centre of Paraty with the Paraty City Tour!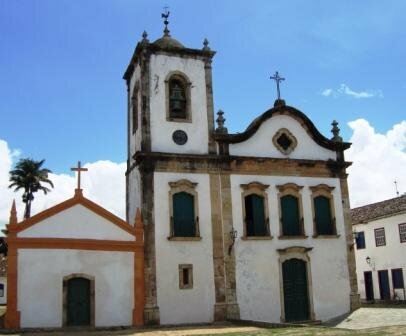 Experience all the charm of colonial Paraty with a City Tour. A guide wil lead you to all the secrets that lie in the city's Historic Centre and its surroundings.
Due to the long isolation process Paraty underwent until the mid of the 20th century, the colonial housing area known as the Historic Centre remained intact, and it became one of the most sought after destinations for cultural tourism in Brazil.
The Historic Centre of Paraty is considered an architectural heritage. In colonial times, Portuguese military engineers of the time projected streets, squares, churches and residential areas which were organised in perfect harmony. This has survived almost without changes until today. The churches are the main attractions and each was destines to a specific social class in past days.
A place where there is no car traffic, the Historic Centre is a true open air museum where you can take pictures and touch everything. Take this incredible city tour that will take you back to colonial days!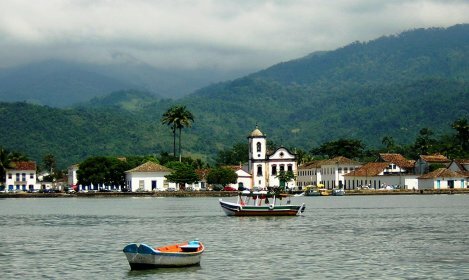 On the City Tour you will visit the following places
Depending on the weather and availability, this are some of the places you will walk to during the Paraty City Tour.
Churches
Church of our Nossa Senhora dos Remédios
Church of Santa Rita
Church of Nossa Senhora das Dores
Church of Nossa Senhora dos Rosários e São Benedito
Sobrados (colonial manor houses)
Rua dos Bonecos (where the puppet representations are held).
Rua Matriz (one of the oldest)
Rua Dr. Pereira (former warehouse that today are ateliers)
Príncipe (in Rua Fresca, surrounded by imperial palm trees)  
Military Constructions
Patitiba Military Quarters
Iticupê Fort, overlooking the bay.
Defensor Perpétuo Fort
Constructions
Chafariz do Pedreira
Casa da Cultura - considered by UNESCO as one of the most representatives 17th century Colonial Portuguese pieces of architecture.
Sacre Art Museum, at Santa Rita church
Price: R$ 38,50
Paraty City Tour
GROUP SPECIAL PRICE
Guide in English
PRICE R$ 220 (per Group)
PRICE R$ 38,50  Per Person (Minimum 2 People)
DEPARTURE Upon request, depending on availability 
DURATION 2 hours 
The City Tour includes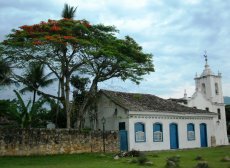 Everything you need to kwon about Paraty is here!
Paraty Tours - Excursions in Paraty - Scooner Boat Tours - Waterfalls - Accommodation in Paraty: Hostels, Hotels, Guest Houses, Bed & Breakfast, B&B, Pousadas, Online Bookings - Paraty Pictures & Maps of Parati - Pictures of Paraty Beaches - Paraty News & Events - Events and Cultural Calendar - FLIP - Carnival - Reveillon - New Year's Eve - Tourist Information - Museums, Artists, Live Music - Restaurants - Where to eat in Paraty - Where to shop in Paraty - Nightlife, Bars and Shows.

LOGin Desarrollos