Transfers to Paraty
Paraty Cultural Calendar
Events Calendar

Paraty Events Calendar - Rio de Janeiro, Brazil Find all the information on cultural events, parties, shows, traditional rel [+ info]
Caiçara Tour
Discover the Culture of Paraty with the Caiçara Tour!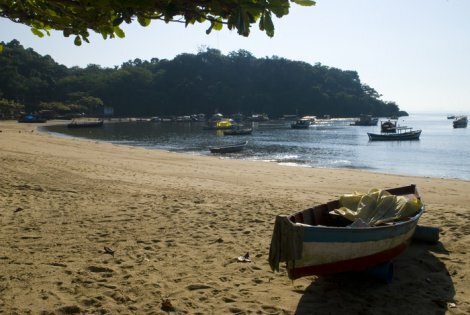 What is Caiçara? Caiçaras are the natives of Paraty and the surrounding areas. This excursion will take you to the Caiçara village of Araújo Island you will be invited to look into the local culture and its handicrafts.
In the Caiçara Tour, after a short car ride from Paraty to Praia Grande (10km),  you'll be taken by boat to the Araújo Island. On your arrival, you´ll be met by a local supervisor that will show you around town and will take you to visit the Community (churches, school, library and local handicrafts). After this introduction to Caiçara Culture we'll take a a walk of approximately 50 minutes around the island with a stop to take a swim at the Tapera Beach, a place of calm and crystal clear waters. Then the tour continues to Prainha, the second stop at a Beach from where we'll take a small path thorugh the woods to the beach of Praia Grande. You can have lunch there if you wish at the local barracks.
From there we will return to mainland and a car will take us to the "alambique" (distillery) Maria Isabel, for a guided tour and a cachaça tasting. The Maria Isabel cachaça (sugar cane liqueur) is famous for its high quality standards. You'll be taken back to Paraty through Jabaquara beach, with a stop at Morro do Forte, from where you get a panoramic look of the Historic Centre and the Paraty Bay.
You should take:
Walking shoes or sandals fit for trekking.
Sun screen
Cap o Hat
Swimming clothes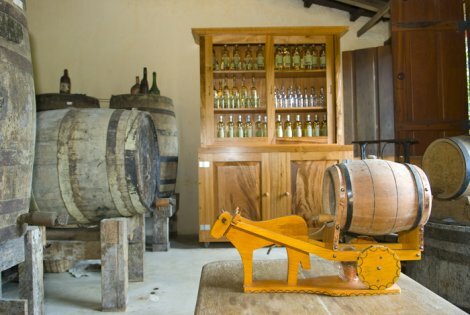 During the Caiçara Tour you will visit the following locations
Praia Grande
Ilha de Araujo
Caiçara Community (churches, school, library and local handicrafts)
Praia da Tapera
Prainha
Alambique Maria Isabel
Morro do Forte
Praia do Jabaquara
Price: R$ 99
Caiçara Tour
DEPARTURE 10 am
DURATION 6 hours
PRICE R$ 99 (per Person)
The Caiçara Tour includes
Transportation: Land Rover or Sprinter Van
Boat Transportation in/out of Araújo Island.
Mineral Water
Guide and Environmental Supervisor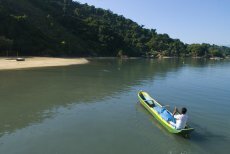 Everything you need to kwon about Paraty is here!
Paraty Tours - Excursions in Paraty - Scooner Boat Tours - Waterfalls - Accommodation in Paraty: Hostels, Hotels, Guest Houses, Bed & Breakfast, B&B, Pousadas, Online Bookings - Paraty Pictures & Maps of Parati - Pictures of Paraty Beaches - Paraty News & Events - Events and Cultural Calendar - FLIP - Carnival - Reveillon - New Year's Eve - Tourist Information - Museums, Artists, Live Music - Restaurants - Where to eat in Paraty - Where to shop in Paraty - Nightlife, Bars and Shows.


LOGin Desarrollos