Transfers to Paraty
Paraty Cultural Calendar
Events Calendar

Paraty Events Calendar - Rio de Janeiro, Brazil Find all the information on cultural events, parties, shows, traditional rel [+ info]
Excursions to Praia do Sono
Walk through the Natural Preserve to the virgin sands of Praia do Sono!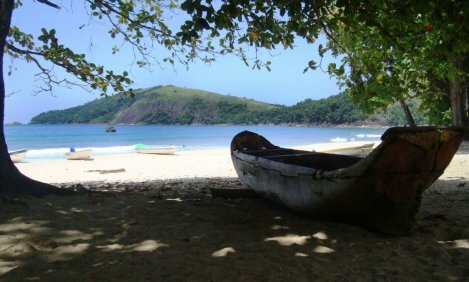 If you love nature and walks in the woods then you should not miss the excursion to Praia do Sono. Take a gorgeous walk to the beautiful Praia do Sono through the forests of the Cairuçu Environmental Preserve!
The walk takes about one and a half hours through the lush forest, where you can admire different types of vegetation, birds, a stop in a spring to refresh until you reach the lovely Praia do Sono, one of the best beaches in Paraty.    
You can also opt for an optional further walk to the Antigos beach, a deserted beach in the middle of a unique natural area.
The Praia do Sono tour has an optional lunch stop at the beach.
Note: The excursions to Praia do Sono include a car ride to Laranjeiras complex, where the trail to Praia do Sono starts.
 You should take the following to the Praia do Sono Tour:
Sun screen
Cap o Hat
Light clothes
Insect repellent
Walking shoes or sandals fit for trekking.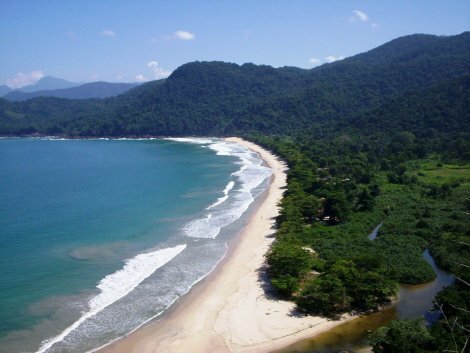 On the Praia do Sono Tour you will visit the following locations
Cairuçu Preserved Area
Praia do Sono
Praia dos Antigos (Optional)
Laranjeiras
Price: R$ 66
Excursions to Praia do Sono
PRICE R$ 66 (per Person)
DEPARTURE 9:30 am
DURATION 7 hours
The Tour to Praia do Sono includes
Mineral Water 
Binoculars
Specialised Guide.
Transportation to and from Laranjeiras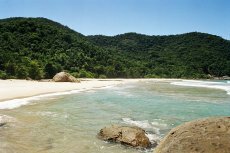 Everything you need to kwon about Paraty is here!
Paraty Tours - Excursions in Paraty - Scooner Boat Tours - Waterfalls - Accommodation in Paraty: Hostels, Hotels, Guest Houses, Bed & Breakfast, B&B, Pousadas, Online Bookings - Paraty Pictures & Maps of Parati - Pictures of Paraty Beaches - Paraty News & Events - Events and Cultural Calendar - FLIP - Carnival - Reveillon - New Year's Eve - Tourist Information - Museums, Artists, Live Music - Restaurants - Where to eat in Paraty - Where to shop in Paraty - Nightlife, Bars and Shows.

LOGin Desarrollos